Phoenix Marine Royal Navy Duties
Published Date: 22/01/2020,
---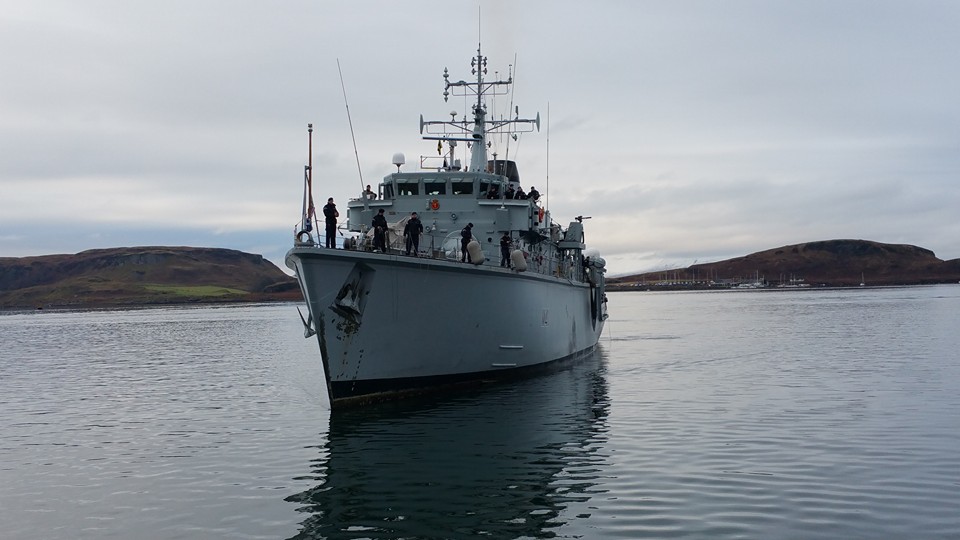 Supply of Quayside Services in Scotland
Phoenix Marine Takes on Royal Navy Duties
HMS Quorn (Mine Hunter Class) vessel berthed at the North Pier in Oban, Scotland on Tuesday 19th January.
Phoenix Marine Solutions have been hired to assist this vessel with quayside services whilst berthed at Oban. We have been asked to supply and install the following equipment and services to the Royal Navy.
Install a 7.50 m straight brow gangway for the ships disembarking crew.
2 x 2.30 x 3.50 m Yokohama pneumatic fenders in partnership with Fendercare Marine Ltd.
She is in for a 4 day visit to the town for recreational duties.
HMS Quorn will slip her moorings and depart on Friday 19th January 2016.