Phoenix Weights Acquisition
Published Date: 28/01/2020,
---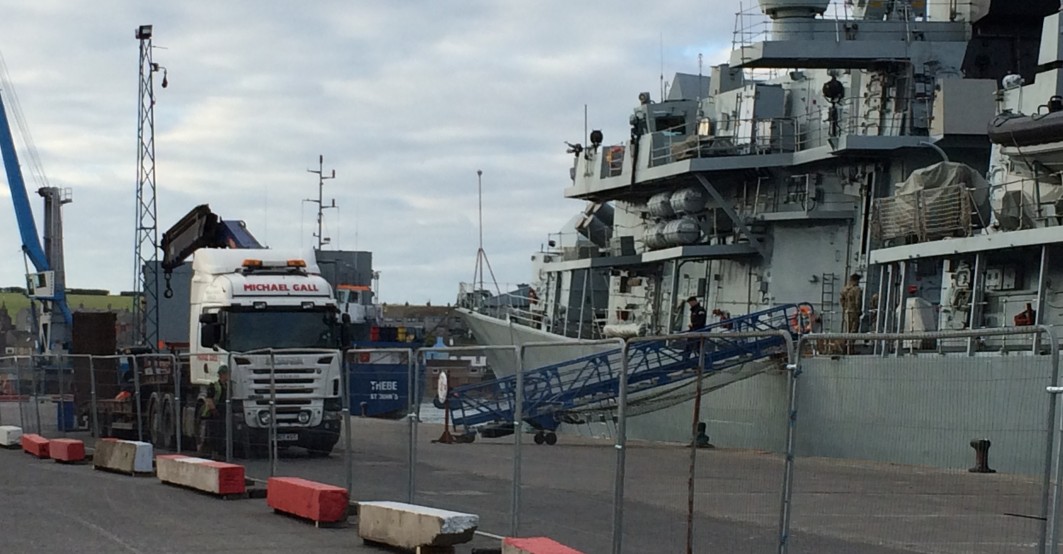 Phoenix Weights Ltd recently acquired Phoenix Marine Solutions Ltd who are a registered supplier of quayside services to the Ministry of Defence Royal Navy Division. This past week has seen the arrival of the HMS Montrose a British Type 23 Frigate with a length of 133m and carrying a personal crew of 198 arrive at her affiliated town of Montrose.
Phoenix Weights Ltd supplied and installed the mooring fenders prior to her arrival and then installed the brows/gangways for the crew to disembark. We also supplied a 15m x 9m reception marque and installed it onto the flight deck for the official visitors and dignitaries to be received.
A public open day was held with over 1500 members of the public visiting their ship. After a very successful visit to her hometown the HMS Montrose slipped out from her harbour moorings on her way to the next port of call.
Alan Noble, Company Director said
"This was a very successful visit and both the crew and the public enjoyed their days in Montrose".